During our visit to Ruli in January 2019 we visited the coffee cooperative Musasa Dukundekawa directly at site and enjoyed an interesting guided tour with many explanations and stories about the production of coffee – and, of course, we also tasted the delicious coffee!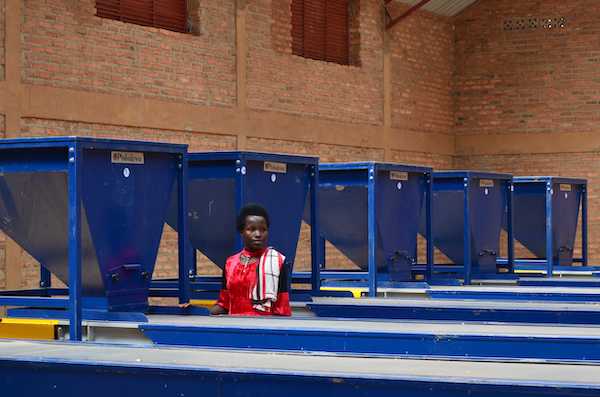 We sold the coffee from Ruli "Angelique's Finest" on September 21, 2019 in Minden at the Festival of Minda Industrieanlagen – after we had ordered it directly from the Kaffee-Kooperative in Berlin.
The Kaffee-Kooperative has now published an interview with our association member Ekkehard Schneider in their blog. Ekkehard was also in Ruli in January 2019 and reports about his connections to and his commitment in Rwanda and also about our association.
Click here for the blog entry!
Please follow and like us: