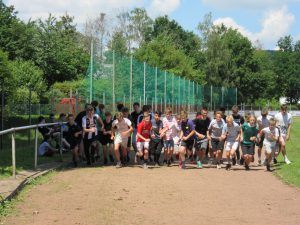 Sausages for Rwanda were sold again during the Federal Youth Games of the Realschule Porta Westfalica.
The Class 6b had a great idea and also sold water ice in the bright sunshine.
So a total of € 313,90 was collected for the projects of the pupils in Ruli.
Thank you!
Please follow and like us: