School presents distributed differently than planned – Corona unfortunately also influenced our project
Thanks to the many donations we successfully collected the money for the school presents, the corresponding articles were delivered to the primary school in Ruli, the schools should re-open in September 2020. They should…
Due to the increasing cases of Covid-19 in Rwanda, the schools will remain closed for the time being. However, since our school presents also contain soap, toothbrush and toothpaste, it was important for us to distribute these items to the pupils as soon as possible, since hygiene is especially important at these times.
Therefore, on last Sunday, September 13, 2020, there was a teachers' conference at the primary school in Ruli. After consultation with the headmaster Alphonse, it was decided that the school presents should be distributed to all pupiles already now, even if the schools are still closed.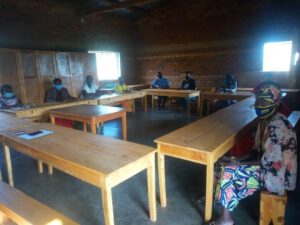 All teachers met and prepared the comprehensive distribution event. All 754 students, who fortunately live near the school, had to be informed – orally, through visits. The distribution of the school presents was planned for September 18th.
The upper classes (4-6) received their presents in the morning and the lower classes (1-3) in the afternoon – all of course in compliance with the hygiene regulations and in cooperation with the local authorities.
The pupiles met in the big schoolyard and everyone got his present.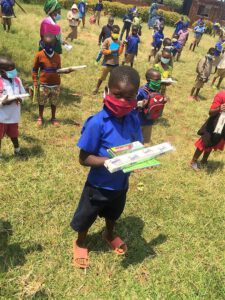 At this occasion, there was a training for the pupils with explanations and a demonstration of how to clean their teeth properly with toothbrush and toothpaste.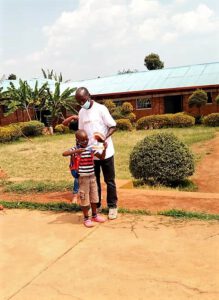 At present, it is still not clear when the schools in Rwanda will reopen. Fortunately, Ruli has hardly been affected by the Corona crisis so far – and we really hope that everyone remains healthy!
We are very happy that the children have received their presents now despite the closed schools and we especially thank the teachers of the Primary School for their commitment!
Please follow and like us: