Secondary School 
When we learned about the worries and needs of children and young people in Rwanda, only very few had the chance to attend a secondary school after six years of primary school.
This was the starting point for our school fee project, which was initiated by the students of the Realschule Hausberge/Porta Westfalica and which could be extended by means of the income from the sponsor runs of the Realschule Süd and the Immanuel-Kant-Gymnasium Bad Oeynhausen.
In cooperation with the Spanish Dominican sisters in Ruli, we supported talented students who had just missed the qualification for secondary school.
That included between 100 and 200 Euros per year per pupil who attended privately organized secondary schools, which were organized as boarding schools.
In this way, we enabled more than 150 young people to continue their education.
We were able to terminate the successful school fee project a few years ago when the twelve-year free Basic school was introduced in Rwanda for everybody.
University Studies
It was also difficult for good secondary school graduates to be admitted to state universities.
That's why we supported young people we knew and believed in, who had no chance to study without us. They went to private universities.
Successfully!
Examples:
In 2009, Salvator passed his exam in Development at the Catholic University of Gitarama with excellent grades. Since then he has taken on many organizational tasks for us because he wants to give something back to our project. He worked in the accounting and control department of the UN organization Millenium Villages Project, which was active in the southeast of the country until 2015. Since then, Salvator has been looking for a new job at an NGO, in development projects, etc. that matches his qualifications, but unfortunately, this is very difficult in Rwanda.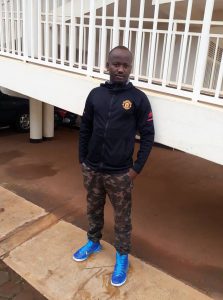 Delphine had already been supported by us as a secondary school student. After her studies she started working for the US-American organization IHANGANE, for which she is now working as country director.
With her fashion label www.delphinez.com Delphine has become very successful.
She also places orders with the sewing shop in Ruli that we initiated.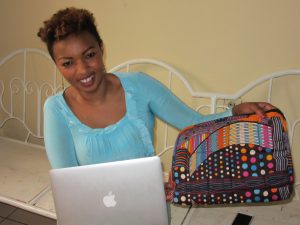 A circle is closing. Successful help to the Rwadan students to help themselves.