About us
We are the "Freundeskreis IKIRARO Bad Oeynhausen/Porta Westfalica mit Ruli/Ruanda e.V."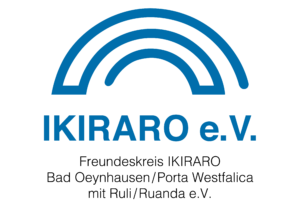 Our registered, non-profit association was founded in 2017.
Thus, we continue the successful Rwanda Project, which had existed since 1995 in Bad Oeynhausen and Porta Westfalica, in a new organizational form.
Many of our current members have been with us since 1995, when the Rwanda Project was Born from a spontaneous student idea. Others have joined our association because of personal relationships with Rwanda or enthusiasm for the project.
The Rwandan/Kinyarwanda word IKIRARO means bridge.
With this bridge we intend to maintain and further develop the connection to the people in Rwanda that has existed since 1995 now.
The focus is on supporting the school education of children and young people in Ruli, a community in the mountains northwest of the capital Kigali – and on providing information about Rwanda here in our country.
We are looking forward to new members and further support!
 Contact: projekte@ikiraro.de 
 
"Lots of little people in lots of little places,
who do a lot of little things,
can change the face of the world."