In October 2021 the Primary School in Ruli started to provide lunch for all pupils of the school – currently approx. 900 pupils!
The government covers 30% of the costs for the food, the remaining 70% must be paid by the families.
This contribution amounts to RWF 24,000 (approx. € 20) per child per year. Currently, however, many families are unable to pay this amount.
As already announced in the newsletter 2022, we support the primary school Ruli with this great project, so that all pupils get a warm lunch every day.
After our first donation, eggs were cooked for all children:
And now at the end of the 2nd term, every pupil gets some fruits together with the school report: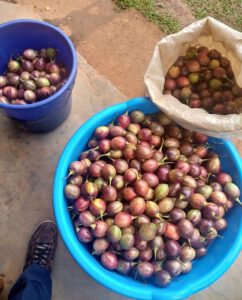 Moreover, they already bought a large amount of rice and oil from our donation: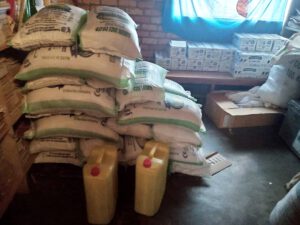 We hope for further donations for this project, because – as one donor correctly said:
If you should learn, must also get enough food to eat!
Thank you very much!
Please follow and like us: