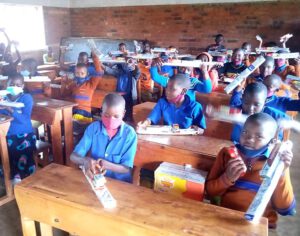 It was a great surprise, when all 896 pupils of the Primary School in Ruli received their Christmas gifts on December 23:
 1 toothbrush with toothpaste, 1 big pack of soap … and, of course, some sweets. 
The pupils as well as their families asked Alphonse, the headmaster of the Ruli Primary School, to say thank you!
At this occasion, we wish all our friends and donors a Happy and Healthy New Year!
Please follow and like us: