fter we heard from the headmaster of the Primary School in Ruli that masks are not available to all pupils of the Primary School, we asked the women of the sewing shop Impore to produce protective mouth-nose masks for the pupils: 1,000 masks in the school's preferred colors (green and blue) were ordered.
As the number of positive Covid cases in Rwanda is currently rising again, this measure is particularly important – even though the schools have been closed again since last week…
The masks are professionally packed into paper bags in order to protect them against dirt and dust, when they are not worn by the pupils.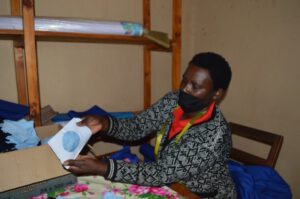 Thanks to Impore for the fast production!!!
Please follow and like us: