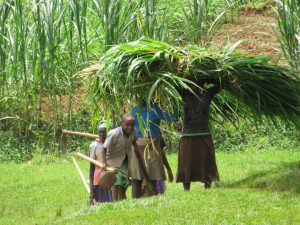 You have always thought about visiting Rwanda and meeting the people in Ruli?
Do you want to visit our projects and meet our partners on the spot?
Swim in Lake Kivu, see hippos, giraffes and zebras in Akagera Park, chimpanzees in Nyungwe Park or even visit the mountain gorillas at the Virunga volcanoes?
Have you already been to Rwanda and would like to find out more about the positive developments in Ruil and refresh your old contacts and friendships?
Then join us on our information trip to the "Land of a Thousand Hills" in 2020.
We are planning another visit to Rwanda for the summer or autumn of next year – probably during the NRW School holidays.
The focus will, of Course, be on meeting the people in Ruli and celebrating the 25th anniversary of our partnership. But the stay can be arranged and Extended individually. We will be happy to help you with words and deeds.
The date of our journey is not yet fixed, it depends on the participating group.
Are you interested?
Simply contact Martina (tina_korte@web.de) or Werner (eysser@ruanda-projekt.de) in the course of July without any obligation, and we will then promptly contact you and furnish all information you need.
Please follow and like us: