During our visit in January, we visited our good friend Wes at home and accompanied him during his activities and tasks at home.
Of course, these activities take place apart from the school!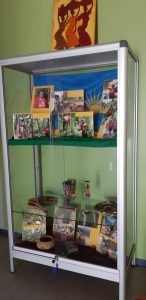 Pictures of this visit as well as of the coffee cultivation in the Gakenke region and the extraction of coltan in the mines in and around Ruli are presented in the newly designed showcase of the Rwanda project in the Realschule Hausberge.
Please follow and like us: