Many thanks to all our donors!
Our project "School presents for the Primary School in Ruli" is successfully realized 
On August 11 the articles for the school presents were delivered from Kigali to Ruli.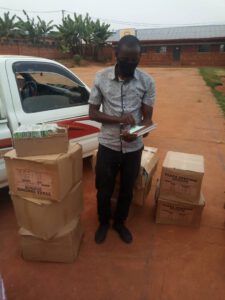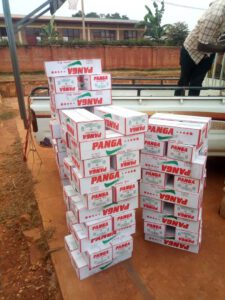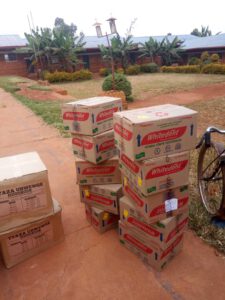 After agreement with the headmaster of the primary school in Ruli, Alphonse, all 754 pupils will receive a toothbrush with toothpaste, a bar of soap and an exercise book with a hard cover. Pupils in grades 1 – 3 will also get a pencil, a ruler, a sharpener and an eraser. Pupils in grades 4 – 6 can be happy about a complete mathematical set.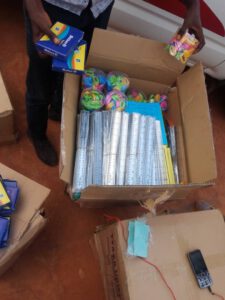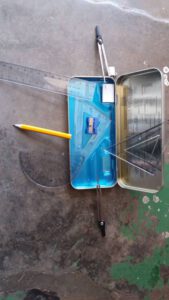 After the delivery, Alphonse (Headmaster of the Primary School) and Dieudonne (Supplier of the articles) checked the delivery with regard to quantity and quality.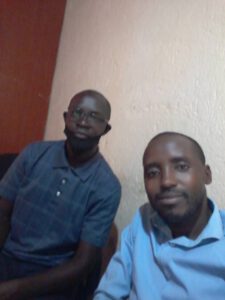 School is to start again in September. At the beginning of the school year, Alphonse and the other teachers will prepare the articles for each class and hand them over to the pupils.
Alphonse told us that they are still waiting for instructions regarding the hygienic measures for school start. The schools in Rwanda have been completely closed since March and we are happy to provide all primary school pupils a good start to the new school year with this project.
Of course, further pictures and details regarding school start will follow soon!
Please follow and like us: